Summer Market Vendor Applications  &  Rules: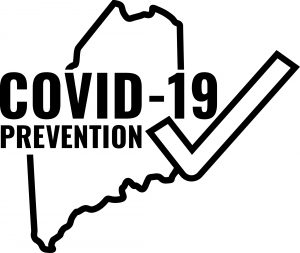 2021 Summer Market Regulations
2021 Agriculture Vendor Application
2021 Prepared Food Vendor Application
FMI: Call 207-363-4422
Update: The 2021 Summer Market will open on Saturday, May 29 and run through October 9. If you are a vendor who grows or makes your own products and would like to participate in the 2021 season, contact holly@yorkme.org or call 207-363-4422.
York Summer Farmers' Market Vendors
Below is the list of our regular and new Summer Market participants. 2021 vendor participation dates will be updated as applications are received. 
Arunshard Pottery  | Arundel, ME | arunshardpottery@yahoo.com  ~ Wheel thrown, high fired functional stoneware pottery, artwork and paintings.  Attending - July 17, 31, August 7, 21, September 25, October 2
Bric-a-Brac Maine  | Kittery Point, ME | www.bricabracmaine.com  ~ handwoven placemats, trivets and potholders. Attending All Dates - May 29 - Oct. 9, 2021
Cicco Body Care | Lebanon, ME | www.ciccobodycare.com ~ Natural soaps, lotion bars and storage tins, bath bombs, salt scrubs, hand crocheted soap punches, cotton facial pads, macrame plant hangers, hand sewn hair scrunchies. All Cicco products focus on skin health. Attending All Dates - May 29 - Oct. 9, 2021
Chef's Cove  | Eliot, ME | www.facebook.com/pages/category/Caterer/Chefs-Cove-Catering-102053599020/ ~ Bakery items, pies, cookies, pastry, quick breads & coffee. Attending All Dates - May 29 - Oct. 9, 2021
Connolly's Organics |York, ME  | www.facebook.com/pg/ConnollysOrganics/about/?ref=page_internal~ Mixed vegetables, eggs (limited) vegetable plants Attending - June 5 - October 9
C.R. Keen Woodworking | Sanford, ME  | www.crkeenwoodworking.com~ Turned Wood Items - bowls, pens, art, kitchen-wares, cutting boards charcuterie boards.  Attending All Dates - May 29 - Oct. 9, 2021
Dick's Sticks | Plymouth, ME | nancy4626@gmail.com ~ Maine made walking sticks and canes with ongoing demonstrations. Attending - June 12
Domutts | Cape Neddick, ME | domuttsdonuts@gmail.com ~ Donuts For Dogs! 2 flavors - peanut butter carob, maple bacon. Baked made with wheat flour, maple syrup, plant-based butter and bacon with no nitrates, artificial ingredients or added hormones. Attending - May 29, June 12, 26, July 10, 24, August 7, 21, September 11, 25
Elizabeth Miller Jewelry Design | Newbury, MA  | www.elizabethmillerjewelry.com ~ Nature inspired jewelry handcrafted in sterling silver and gold  Attending - June 5, 12, July 3, 31, August 21, 28, September 25
Green Parrot Woodworking | York, ME | newworldparrots@yahoo.com~ Hand crafted cutting boards, game boards, tables, keepsake boxes & more to come throughout the summer!  Attending -  July 3, 17, 31, August 7, 21, 28, September 4
Hands On Pottery | Kennebunk, ME  | ~ handsonpottery84@yahoo.com Functional and artistic Pottery created from clay and fired with my own glazes  Attending - June 19, July 17, 31, August 21, 28, September 18, 25, October 2, 9
Healing Loops | York, ME  | www.healingloops.com ~ Handmade hats, blankets, baby hat, baby wraps, throws, cowls, scarves, washcloths, hand towels Attending - 
He Be G-Bees | Northwood, NH  | www.hebeg-bees.com ~ Non-CBD items and THC free CBD pain reliever, shampoo, conditioner, body wash, lotion, salve, aromatherapy rolls, face cream, lip balm, insect repellent, sunscreen, after sun spray, flea & tic spray, hand sanitizer, house sanitizer, Chewelry chewable jewelry, heat pads, beeswax candles, soap, mask spray. Attending All Dates - May 29 - Oct. 9, 2021
Hickory Nut Farm | Lee, NH  | www.hickorynutfarm.com ~ Hard raw goat cheeses, rigoatta, yogurt, fudge, carmel sauce, soaps Attending - 
Karimah's Kitchen | Exeter, NH  | www.karimahs'skitchen.com ~ Freshly made Lebanese / Middle Eastern Food. Dips, meals, finger food, baked goods and fresh pita chips and pita bread, stuffed cabbage, etc. All prepackaged to sell Attending All Dates - May 29 - Oct. 9, 2021
Leah D'Amour Designs | North Berwick, ME |  www.etsy.com/shop/leahdamour/ ~ handmade jewelry including necklaces, bracelets, earrings & rings. Wire wrapped designs and resin pieces. Handmade cards, prints and magnets from original paintings and collages. All pieces are nickel & led free Attending All Dates - May 29 - Oct. 9, 2021
Nono's Kitchen | Wells, ME | ~ nonos.kitchen19@gmail.com Vegan 7 gluten free baked goods, chocolate chip cookies, snickerdoodles, brownies, whoopie pies (various flavors) Attending - June 19, 26, July 24, 31, August 21, 28
Nubble Hydro MicroGreens Farm | York Beach, ME | ~ www.nubblehydro.com Living microgreens, herbs, edible flowers, dehydrated micro's, hydro lettuce. Attending All Dates - May 29 - Oct. 9, 2021 - (except - July 3rd & September 4th)
Pies, Pickles, Potions| North Berwick, ME | Pie Reservations accepted at sdbaking@gmail.com  ~ Crumble top fruit pies warm from the oven, those little cakes with lots of frosting, cookies, brownies, bars & whoopie pies, pickles and jams. Local produce used for preserving. Unscented skincare products created for dry skin issues.  Attending All Dates - May 29 - Oct. 9, 2021 
The Happy Wren | Eliot, ME | ~ ~thehappywren.etsy.com Men's & Ladies t-shirts for birders & nature lovers, note cards featuring original art (nature/birds) window decals for birders, screen printed logo tote bag, children's book Attending -
Pork Beach Sauce Company| Cape Neddick, ME | www.porkbeachsaucecompany.com ~13 BBQ sauces - apple, blueberry, caribbean heat, brandied plum, coconut lime, cranberry,  honey mustard, island rum, jazzy peppers, pineapple, mango, pomegranate, sesame orange, tequila lime. 3 Dry Rubs - No Mis-steak,  Butt Rub, Fiesta Mixx. T-shirts with Pork Beach Sauce Logo Attending All Dates - May 29 - Oct. 9, 2021
Renee by the Bay | Old Orchard Beach, ME | www.reneebythebay.com ~ Pies made from scratch, emphasizing on Maine ingredients following the seasons. Pie centric granola, apple pie granola, Maine wild blueberry pie granola. Attending -June 5, August 14, October 9 
Seacoast Classics | York Beach, ME | www.seacoast-classics.com ~ handmade in York ME seacoast themed home decor items Attending All Dates - May 29 - Oct. 9, 2021 
Sewn Wild Oats | Ocean Park, ME | fabfleece@gmail.com ~ Polar Fleece and mixed textiles clothing and accessories for woman and children. Attending - August 14, 21, 28
Slacktide Maine | York Beach, ME | www.slacktidemaine.com ~ Flake salt, finishing sea salts, large, small and pinch tins. Sea salt flavors: Upta Camp Smoked, 207 Blend, Boon Island Blend, Nubble Blend. Salt rimmer plate, soaking salts, salty air and sea rose scented candles. Slacktide Maine Logo gear. Attending - June 19, July 10, August 7, September 25
The Beach Rose | York, ME | edutton7@yahoo.com ~ Fresh baked decorated sugar cookies in various flavors. Attending - May 29, June 19, July 3, August 7, September 4, October 9
Top of the Hill Farm | Wolfeboro, NH | www.facebook.com/topofthehillfarmbeef/ ~ Beef, Pork, Lamb, Eggs, Maple Syrup, Cut Flowers, Vegetables, Strawberries, Blueberries, Raspberries, Peaches, Nectarines, Plums, Apples Attending All Dates - May 29 - Oct. 9, 2021
Veda Francis LLC | Kittery, ME | www.vedafrancis.com ~ Handmade bar soap, shaving soap, bar shampoo, liquid soap, lip balm, skin salve, bath bombs, shower steamers. Attending - May 29, June 12, July 10, August 21, September 18, October 9
When Pigs Fly | York & Kittery ME |  www.sendbread.com Fresh baked bread!  Attending - All dates May 29 - Oct. 9, 2021 (Summer Market Sponsor)
Zach's Farm | York, ME | www.zachsfarm.com Non GMO Sweet Corn, Tomatoes, Melons, Greens, Fresh Cut Flowers, Beans, Potatoes, Beets, Squash, Cucumbers  Attending -