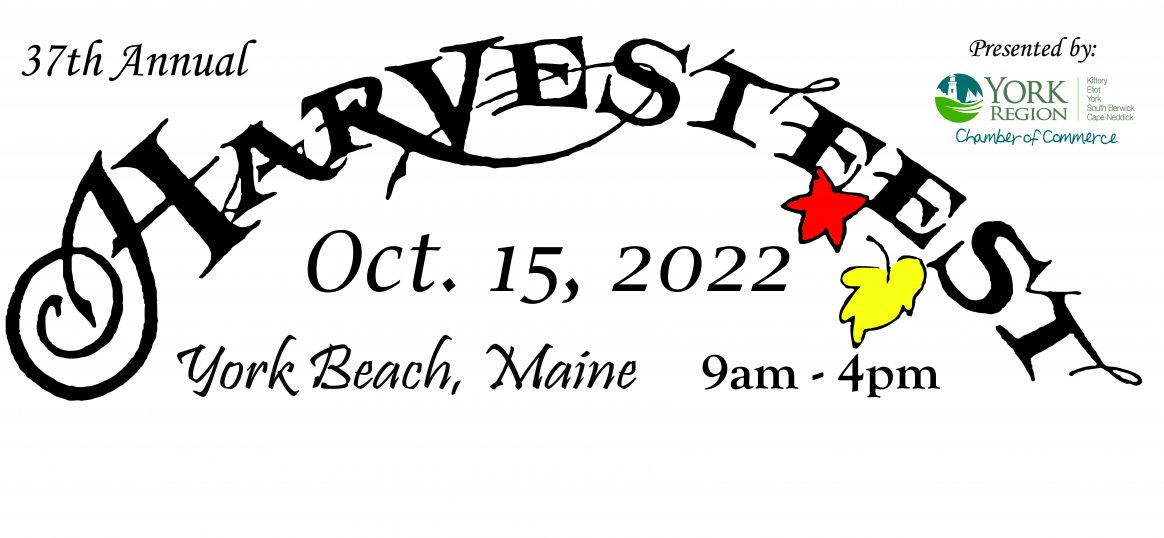 Harvestfest Crafters 2022
Juried Crafter - High quality items must be 100% handmade by the vendor. Subject to jury approval.
Old Fashioned Market Crafter- Resale items or items that are not 100% handmade by the vendor. Novelty items or weapons of any kind are not permitted. Items are subject to committee approval.
*Vendor Booth Map, Food Vendor  Esplanade and Kidsfest Applications are available under the Applications tab at the top of this page.
Juried Crafters on the Ball Field 2022 As of July 27, 2022 LIMITED SPACE AVAILABLE
| | |
| --- | --- |
| Business Name | Booth |
| ABC Alphabet Photo | 129 |
| Arunshard Pottery | 146 |
| Backyard Garlic | 149 |
| Baloo Baleerie | 22 |
| Bauneg Beg Farm | 152 |
| Beckah's Bangin Butter | 130 |
| Black Point Finery | 143 |
| Caron Collectable | 8 |
| Chopper's Closet | 125 |
| Country Snowmen and Friends | 121 |
| Creative Alchemy | 128 |
| Dalene's Crafts | 23 |
| Designs by Sparrow | 9 |
| Dick's Sticks | 105 |
| Dune Jewelry | 106 |
| EAD Woodwork | 6&7 |
| Endicott Designs | 2 |
| Erikso Outdoor Photography | 16 |
| Eternal Knot | 116 |
| Fav'rit Daughter Designs | 124 |
| Fishtails & More | 109 |
| Forever Clean Soap | 103 |
| Gem Lounge Jewelry | 123 |
| Gemini Cakes | 24 |
| Grey Goose Gourmet | 148 |
| H Monique Designs | 18 |
| Hal's Art | 139 |
| He Be G-Bees | 25 |
| Healing Loops | 1 |
| Homegrain Creations | 14 |
| Jim O'Reilly Photography | 133 |
| Jon Linn Aerial Photography | 122 |
| JSA Goldsmiths | 120 |
| Karen Coulters, Author | 15 |
| Kerfluffle Fiber Farm | 100&101 |
| Knot Me Knot You | 137 |
| Lisa's Spare Time Creations | 112 |
| Lucky Whims | 118 |
| Maine Coastal Designs | 108 |
| Malibu Maine | 151 |
| Mast Cove Pottery | 3 |
| MI Shells | 126 |
| Millstone Woodworks | 110 |
| Misty Isle Cottage | 134 |
| Moose Creek | 13 |
| Nature's Foto | 11 |
| New England Craftsman | 132 |
| Nono's Kitchen | 145 |
| Nubble Light Candle | 4 |
| Pen-Y-Bryn Lavender Farm | 5 |
| Pickle's Potions LLC | 131 |
| Pork Beach Sauce Company | 144 |
| Rocky Neck Designs | 140 |
| Rudy The Rudster | 117 |
| Sawdust Sisters | 147 |
| Scrub Contruction & Sew Much More | 19 |
| Sea Air Scents | 111 |
| Shimmerwood Beverages | 119 |
| Silent Trees Woodworks | 127 |
| Slack Tide Maine | 136 |
| Sunshine Apothecary | 114 |
| Terri the Bag Lady | 20 |
| The Country Corner | 150 |
| The Graceful Rabbit | 115 |
| The Jelly Maker's Daughter | 142 |
| The Whoolly Sisters | 138 |
| Theresa Marie Designs | 104 |
| Too Hot to Handle | 135 |
| Traditional Basketry | 141 |
| Westport Island Pottery | 153 |
| Whispering Woods Farm | 107 |
| Yam Collective | 113 |
| Zerelli | 102 |
Old Fashioned Market 2022 As Of July 27, 2022 - NO CORNERS AVAILABLE
| | |
| --- | --- |
| Business Name | Space |
| BBG Estate Jewelry | 208 |
| DeFabulous! | 207 |
| Denis Derepentigny | 241 |
| Glitz Kids | 239 |
| Inn Season Resorts | 242&243 |
| Joanne Liljeholm LLC | 224 |
| LeafFilter North | 209 |
| Leave No Trace Refillery | 210 |
| Maine-ly Stepping Stones | 222 |
| Officer Sean Collier Memorial Fund | 202 |
| Pet Wants Portsmouth | 244 |
| Renewal by Andersen | 205 |
| Seacoast Pop Up Shop | 221 |
| Shining Tiara | 226&227 |
| Sunset Trading Company | 240 |
| The Wine Slushie Guy | 245 |
| Tico Art | 223 |
| Touch of Purple | 225 |
| Twisted Creations | 255 |